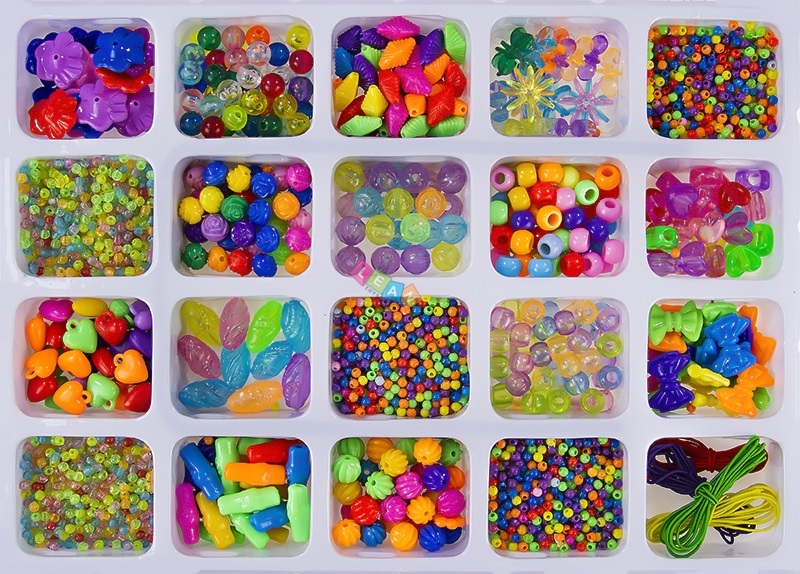 A bead is a little ornamental item that is used to make necklaces, bracelets, and a variety of adornments for clothing. They come in a huge variety of shapes, colours, and patterns. They have been used as decorations to beautify the human body and improve aesthetic attractiveness. Read on to learn more about this lovely beaded jewellery.
Introduction to Beaded Jewellery
"Bead" is derived from the Old English word "bedd," meaning "a small protuberance." This is perhaps an allusion to the frequent usage of beads as ornaments on clothes or jewellery. A wide range of materials, including wood, metal, glass, and plastic, can be used to create beads.
They are constructed from a range of organic and artificial materials. The majority of them have been polished and drilled so they may be threaded. Animal, plant-based products and naturally occurring mineral rock are examples of natural materials. The majority of synthetic materials, however, are constructed of plastic or ceramic. You can take a look at the diversity by going to your nearest decorative beads supplier India.
Because most contemporary beads are mass-produced, their shapes and sizes can vary greatly. Dyes and moulds can be used to get the desired texture or colour. To produce the finest quality output, polishing is done using chemical and/or fire treatment. Faux beads are produced to resemble more expensive materials (such as ivory, diamonds, etc.), which helps to drive the market for knockoff beads.
Advantages of Using Beads
● Fit for Everyone
The major benefit of utilising beads for jewellery manufacturing is that they can be used by individuals from all walks of life. Over 3,500 years have passed since beads were first used to make jewellery. People have been astonished by beaded charms, necklaces, and bracelets for a very long time. Beads composed of gemstones or crystals are more popular today.
● Cultural Reason
Bead usage is widespread throughout practically all of the world. Beaded jewellery has long been used by people as a component of their cultural ceremonies. Muslims, Buddhists, and Christians all utilise prayer beads during religious ceremonies and prayers. They have strong symbolic meanings. To draw in the sex opposite, certain cultures wear beaded jewellery.
● Enhancing the Body's Energy Using Beads
It is a widely held idea that crystals and stones can give the body a boost of energy. Beads are still utilised to improve a person's health in several cultures. These tribes' members believe that beads have a favourable effect on one's spiritual well-being in addition to their bodily health.
Some individuals think wearing crystal beads protects them from evil spirits and other harmful forces. Furthermore, Greek culture has long employed beads as a way to pass the time and as a stress-relieving technique.
● Decoration Item
Beads are incredibly well-liked by various individuals and the fashion industry due to their aesthetic appeal. When beads are utilised as clothing accessories, the eye appeal and worth of the clothes or object are substantially increased.
Beads are currently being used more often to decorate handmade crafts or ornaments for the home. Boxes, crafts, bird feeders, doorknobs, and even drawers, for instance, are all adorned by enthusiast artists. DIY jewellery or handicrafts by buying beads from decorative beads supplier India.
Conclusion
Beads are highly attractive little ornamental pieces. They are grouped to make beautiful jewellery or decorative pieces. Different bead types are available in the market depending on preferences and demands. They hold cultural and religious values to some tribes and religions.
Beads have been and still are a widely produced and sold item over a large portion of the world. This is due to its adaptability and aesthetic appeal. They are available at all clothes, fashion, and various retail outlets as well as through internet retailers.